All serious cyclists want the best bike helmets. They want a helmet that promises the most comfort, safety, and flexibility, and that's where this buying guide comes in.
Getting the best bike helmets involves much research. But some things to consider when buying a bike helmet include a good fit, excellent ventilation, standard and safety, technology, durability, weight, visor, or no visor, among other factors.
These factors will help you narrow your choices and get a good biking helmet that suits your biking needs.
This guide will strive to give you an in-depth length of all these factors and recommend the best bike helmet to consider according to your type of riding.
Let's get started! But first, let's discuss the things to consider when buying your bike helmet.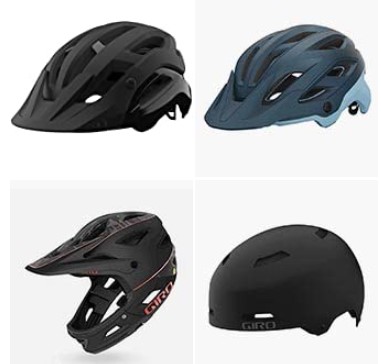 7 Considerations When Buying the Best Bike Helmets
1. Good Fit
There isn't something annoying like ordering a helmet that can't fit (incorrect size). Even worse, don't wear such a helmet, as it will not protect you during crashes.
As some bike shops do not allow returns, you can escape this scenario by buying a helmet that fits you correctly.
Though helmet sizes vary from brand to brand, most manufacturers give a sizing guide that you should always check.
But how do you know your correct fit? Well, it's simple. Using a tape measure, measure your head circumference (the largest part, which is an inch above the eyebrows). Once you get your head size, you can use the chart below to know which helmet size should fit you properly.
| | | |
| --- | --- | --- |
| Helmet Size | Head Circumference | Head Circumference in inches |
| Extra small | Below 51 cm | Below 20″ |
| Small | 51 – 55 cm | 20 – 21.75″ |
| Medium | 55 – 59 cm | 21.75 – 23.25″ |
| Large | 59 – 63 cm | 23.25 – 24.75″ |
| Extra large | 63 cm + | 24.75" + |
Remember, however, that the right fit sits straight and lowly on the forehead, and the chin strap should not be forced to hold your bike helmet in place. So, there is no shortcut to this.
2. Excellent Ventilation
Cross-country and road bike helmets are known to be the most ventilated and lighter. That means their helmets have many vents whereby air flows through, giving you a cooling effect, especially when riding faster over longer distances. 
While the two outweigh the rest regarding ventilation, mountain and downhill bike helmets prioritize protection over overcooling and come with fewer vents.
However, you should not judge a helmet's ventilation ability by just looking at the number of events it has.
For example, Giro Synthe Road Cycling Helmet (Check on Amazon) comes with 19 vents, while Kask Valegro has 37. The former, with fewer vents, is considered as well-ventilated than the latter. So, when looking at the two, it's evident that design and size come first, then the numerous vents.
3. Standard and Safety
Not all countries demand wearing a bike helmet, but it's necessary. Even if your country does not recommend wearing a bike helmet, it's essential to wear one to protect yourself against severe head injuries.
So, to protect your brain, head, and face from severe injuries, the helmet should also meet all the safety standards. For example, in the United States, all helmets should meet the Consumer Product Safety Commission Standard (CPSC).
4. The Technology
You can also look at the technology when buying a bike helmet. For example, we have three impact and shock-absorbing technologies that most manufacturers use. They include:
MIPS (Multi-Directional Impact Protection System) – MIPs uses an internal liner that makes the helmet and your head move in the same direction when a crash occurs. This way, the helmet doesn't pull your head and thus reduces brain trauma.
Bontrager WaveCel Technology – WaveCel is another technology that uses a 15mm thick polyester layer that flexes and crumples during a crash, thus reducing forces and lessening the severity of an accident.
Specialized ANGi Technology – ANDi technology uses a small sensor that electronically sends automatic signals to your mobile phone to send a call in case of a crash. It uses GPS coordinates and selects contacts to send the message. How cool is that! We can say that it acts on your behalf to save your life.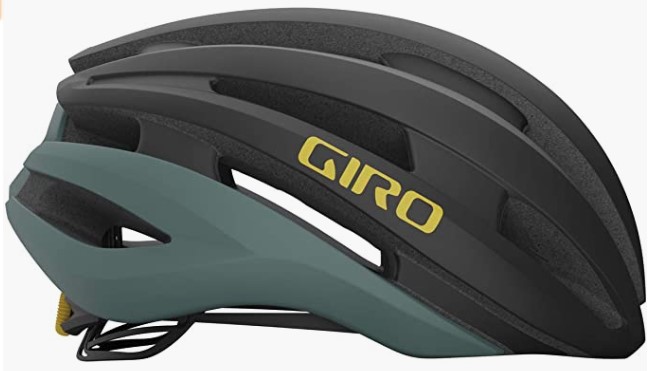 5. Durability
We all want bike helmets that can last us years. However, that's not always the case. Most helmet manufacturers use EPS foam internally, which we know is soft and prone to abrasion and dents.
However, how can we know a given helmet is durable? The simple thing to do is to check the shell. The helmet is durable if it extends around or beyond the internal foam liner.
But what will happen when you buy a durable helmet and get into a crash? Well, no matter the construction of the bike helmet, when you crash in them even once, you should consider replacing it for your safety.
So, before buying one, look if the manufacturer has a 'crash replacement program,' which most do, at least to ensure you are safe every time you ride your bike.
6. Weight
Some riders are more concerned about the helmet weight. Though a light helmet will make your neck comfortable as it supports minimal weight, it may significantly impact comfort.
However, more lightweight helmets mean they use less material and thus won't give adequate protection during a crash.
On the other hand, more material, without a doubt, will offer you more protection. Practically saying road bike helmets are the least protective as they come lighter than mountain bike helmets which are heavier.
7. Visor or No Visor
Another essential consideration is the visor. If you ask why mountain bike helmets have visors? It protects your face from the sun, rain, snow, and flying objects. So, go for a visor when buying a mountain bike helmet.
However, if you are looking for a road bike helmet, then a visor is not necessary. Road bike riders prefer wearing sunglasses instead of visors, which explains why road bike helmets lack these features.
How We Selected the Best Bike Helmets
To ensure you get the best and good value for your money, the helmets in this list encompass value, comfort, performance, aesthetics, fit, and aerodynamics.
Let's get started! We are going to categorize them according to type.
Best Road Bike Helmets
A road bike helmet should be well-ventilated, lightweight, and aerodynamic. Getting an aerodynamic and lighter helmet takes work.
An aerodynamic road bike helmet is usually high speed and thus able to reduce drag. At the same time, a lightweight helmet promises breathability. It is therefore said to be well-ventilated, allowing cool air from the outside to penetrate through the vents giving you a relaxed vibe when riding fast or in the hot sun.
The Giro Syntax MIPS Adult Cycling Helmet (Check on Amazon) is one breathable, aerodynamic, lightweight road bike helmet.
This helmet from one of the reputable manufacturers, Giro, is a masterpiece lab-tested helmet with 25 vents ensuring sufficient airflow.
The helmet comes with an in-molding construction that makes it lightweight, and to provide you with maximum protection, Giro uses MIPS technology on this helmet.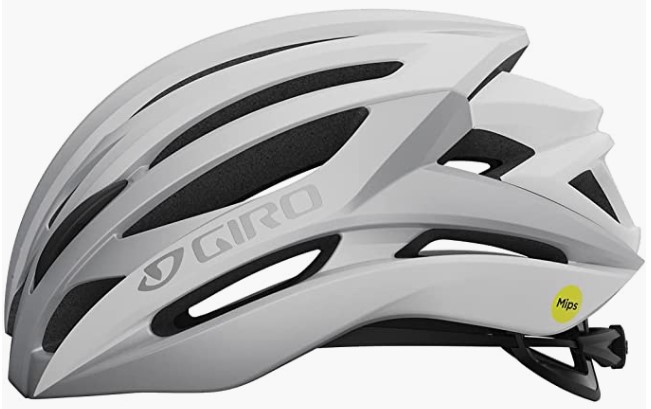 Best Mountain Bike Helmet
Mountain bike helmets come in two major types: half-shell helmets and full-face options.
As the names imply, half-shell mountain bike helmets have less coverage and cover three major areas – the back of the head, above the ears, and the head top. These helmets are also favorite for mountain bike riders and trail, enduro, and cross-country riders.
One best half-shell helmet is the POC Tectal Race Spin Mountain Biking Helmet (Check on Amazon). This helmet was the 2019 award winner in the design and innovation category for a reason.
For one, it comes in an aerodynamic design to resist drag and is well-ventilated to ensure excellent airflow, and it is best if you plan to ride for long and in the hot sun on mountainous terrains. And considering that it only weighs 1.78pounds, it's considered lightweight and comfortable.
On the other hand, full-face helmets tend to have more coverage which means they offer more protection, unlike their counterparts. They give you full head coverage, including the back, head top, above ears, face, and chin. The full-face helmets are suitable for mountain bike riders, BMX, aggressive enduro, and downhill riders.
One suitable full-face helmet is the BELL Super DH MIPS Adult Mountain Bike Helmet (Check on Amazon). This mountain biking helmet comes with 19 vents to offer you sufficient airflow, it comes in small, medium, and large sizes to fit all head sizes and has an EPS foam liner on the inside and outer polycarbonate material that makes it sturdy and durable.
The manufacturer, Bell, uses MIPS technology on this helmet to address low and high impacts during crashes.
Best Bike Helmets for Toddlers
Every parent's concern when their kid gets on the two-wheel is safety. So, as a caring parent, there is no option but to give your kid the best bike helmet.
In a Centers for Disease Control study, 60% of bicycle-related injuries are amongst children aged 5 to young adults.
Remember, most bicycle injuries involve the face and head (brain), so getting your kid or young adult a bike helmet reduces head injury cases by 85%, according to the same study.
Infants have a head circumference of 44 – 50 cm; toddlers have 46 – 52 cm; kids 48 – 55 cm, and junior adults have a head circumference of 52 – 58cm.
However, you should also set an excellent example to your kid by wearing a helmet every time you cycle, and even better, you can involve your kid when buying them a bike helmet. You can choose your kid's favorite bike helmet here.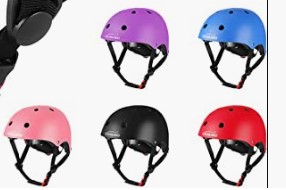 People Also Ask
1. Is It Necessary To Wear A Bike Helmet When Riding A Bike?
Wearing a helmet is necessary as it reduces the severity of brain and head injuries during a crash and shields your face from natural elements like rain, snow, and sun.
2. Why Are Bike Helmets So Expensive?
The most durable, comfortable, and best bike helmet options don't come cheap. The high price is because of the new designs, technology, development, and innovation involved.
3. How Often Should You Replace Your Bike Helmet?
The Consumer Safety Commission (CPSC), a US testing body, recommends that riders replace their cycling helmets after 5 – 10 years. That is because helmets wear down with exposure to natural elements like the sun and rain.
Closing Remarks on the Best Bike Helmets:
Above is a guide to buying the best bike helmets. Don't forget to get the size right, and opt for a well-ventilated and durable helmet.
Whether you want a road bike helmet, a mountain bike helmet, or one for your young one, you can get them all from the list above.
Relevant: