Dating to 1985, Giro is one of the leading manufacturers of cycling helmets. But despite the brand's fame and many years in the cycling market, are Giro helmets good quality?
Giro helmets are good quality because they use Brain Protection System technologies like MIPS and Spherical Technology to offer optimal brain protection. Moreover, these helmets enjoy better fit and stability, thanks to Roc-Lock technology, and are comfortable and aerodynamic.
Like all other helmet brands, Giro helmets have upsides and downsides. In this article, I will discuss these factors in detail and highlight some Giro helmets available in the market.
Let us first take a look at a brief history of Giro helmets.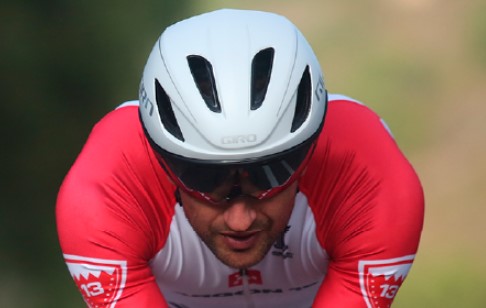 Giro Brief History
The company, Giro, was founded in 1985 by Jim Gentes. They manufacture cycling and snow helmets, goggles, biking apparel and shoes, and cycling and snowboarding soft goods.
Its headquarters are in Scotts Valley, California. Its parent company is Vista Outdoor.
Jim's main agenda was to see the enhancement in experience and performance, hoping to offer design solutions.
Giro's first helmet design was The Advantage. It resembled a teardrop, helping cyclists riding against the wind.
Jim designed a prototype of a more comfortable, high-performance, lightweight helmet in 1986, the Prolight. He took it to the Long Beach bike show, where it aroused interest, bringing him orders amounting to $100,000.
In 1989, an aerodynamic helmet was pioneered by a young American in the Tour de France. It was the first 'aero' helmet.
In 1990, the Air Attack helmet was designed and reinforced with fiberglass to help absorb shock during impact.
Four years later, in 1994, Giro introduced the Roc Loc Airfit helmet. It was intended to improve the helmet's stability when cycling on uneven surfaces or rocky terrains.
In 1996, Giro changed ownership and was now under Bell Sports.
Giro introduced Switchblade in 1998, a full-face helmet for mountain bikers. All this time, they were focusing on cycling helmets.
However, in 1999, they designed their first-ever snow helmet. It was lightweight, with vents to aid in air circulation.
And More
In 2003, a cross-country helmet, the Xen, was designed. It was rounder, with in-depth coverage of the back of the head. It had wide ventilation channels, extensive inner padding, and a full-wrapped shell to increase durability.
The Prolight helmet was later improved, and in 2009, a lighter, 25-vent Prolight model was manufactured and later debuted in Tour de France.
The Air Attack was remodeled in 2012 with a better aerodynamic shape.
A downhill ski racer helmet, the Avance MIP, was introduced in 2016.
The Aether MIPS, a newer and better helmet model, was later introduced in 2018. With the MIPS technology, Giro ensured advanced protection for both the head and the brain.
Giro Helmet Types
Giro makes the following bike categories:
Road bike helmets
Mountain bike helmets
Urban bike helmets
Recreational bike helmets
Triathlon bike helmets
Kids helmets
Each bike category is available for all groups: men, women, and kids.
The following are some of Giro's best bike helmets on Amazon.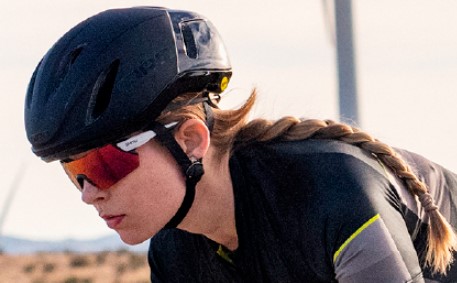 Why Are Giro Helmets Good Quality?
The following are the reasons Giro bike helmets are good quality and worth getting:
1. Brain Protection System(BPS)
Rotational Motion causes the brain tissues to shear or stretch during an angled impact. The results could range from minor to severe brain injuries.
For a helmet to be able to protect you during such impacts, a Brain Protection System is essential.
Giro applies two Brain Protection Systems, the most common being Multi-Directional Impact Protection System(MIPS) and Spherical Technology.
All helmets comprise an outer shell (Polycarbonate Shell) and an EPS padding foam inside. However, Giro adds a low friction layer between the helmet and your head, reducing the rotational violence to your brain during an angled impact.
MIPS allows the helmet to rotate independently around the head while absorbing energy released.
Accidents and injuries are inevitable. However, getting a MIPS helmet ensures no damage is caused to the brain.
Spherical Technology offers advanced head protection, using a ball-on-socket design that redirects force away from your brain during impact. It uses EPS and EPP materials, which manage high and low-speed impacts.
It also helps draw heat away from your head, maximizing your helmet's cooling power.
Imagine a bike helmet that gives protection without affecting the weight, style, comfort, or compromising ventilation! That is what Giro helmets offer you!
By combining MIPS and Spherical Technology, Giro ensures maximum brain protection – one reason you should wear a bike helmet.
2. Roc Loc Retention System
The Roc Loc Airfit System helps improve helmet stability. It offers 15 parts for adjusting your helmet.
Giro helmets use this by installing a micro-adjusting dial that opens and closes at the back, with solid arms on the sides.
They also feature a three-position vertical fit, 15mm in length for vertical adjustment. That helps you adjust your helmet without taking it off.
By employing this retention system, Giro ensures that the helmet fits perfectly, regardless of your head shape and size. A helmet wrapping perfectly around your neck not only provides comfort but also ensures maximum protection during impact.
3. Comfort Attributes
Several attributes make Giro helmets comfortable and thus good quality. They include:
· Ventilation
Sweating is normal when cycling, especially during hot seasons.
Giro helmets have many small vents that ensure air circulation, which helps dissipate your body heat. That improves comfort when cycling under the sun.
· Lightweight Design
The last thing you want is to go long distances while riding with a heavy helmet on your head. That can be tiresome!
Understanding this, Giro uses light materials in helmet construction, unlike most helmet brands. That provides comfort, as you can barely feel the helmet on your head, guaranteeing protection in case of a crash.
· Polycarbonate Shell and EPS Padding
These are the two most essential components of a helmet, as they play vital roles in absorbing shock during impact.
The outer shell absorbs shock while spreading it all around, while the EPS absorbs the excess shock and vibration while protecting the skull.
Giro uses a tough polycarbonate outer shell, making the helmet strong enough to withstand and absorb shock without breaking easily.
Instead of just focusing on the protection from EPS padding, Giro also ensures its comfort, thanks to the soft EPS foam employed. But despite being so soft, it efficiently absorbs shock from a crash.
4. Aerodynamic Design
Giro road bike helmets use aerodynamic design to aid you with wind resistance. It helps the helmet cut through the wind without you feeling the drag pressure.
That helps you maintain top speed even when riding against the wind.
These factors make a Giro helmet the safest bike helmet you can purchase. There are, however, some downsides to Giro helmets. Let's take a look at them.

Downsides of Giro Bike Helmets
Giro helmets can be expensive, starting from $150 for adult helmets. That is due to the high production technology, from MIPS and Spherical Technology to Roc Loc Retention System.
Despite using Roc Loc Airfit System to ensure the helmet fits various head sizes and shapes, Giro helmets tend to be rounder and may not be ideal for oblong-shaped heads. You need your helmet to fit snugly for maximum protection and comfort.
Giro uses thick straps for their helmets. While they may be long-lasting, some might find them bulky, making them a bit tough to adjust when fitting. Being bulky also means that they could retain heat and sweat.
For a good reason, Giro helmets are one of the best and safest in the world. This brand has helmets available in all sizes and a variety of shapes. The technology employed puts more weight on the good instead of the bad.
Frequently Asked Questions
1. What's A MIPS Helmet?
MIPS is a form of Brain Protection System employed in Giro helmets. It allows the helmet to rotate independently around the head, preventing brain tissue injuries.
The best MIPS bike helmet by Giro is the Giro Aether Spherical Bike Helmet (earlier mentioned).
2. How Do I Choose the Best Bike Helmet?
The principal role of a bike helmet is to protect against injury to the head. That might not be enough, however. A helmet with a Brain Protection System is the best choice to ensure maximum head and brain protection.
Giro uses this technology to ensure your safety while wearing the best Giro helmet.
In summary, are Giro helmets good quality?
In this article, I have discussed the good and bad of Giro helmets.
Giro helmets use BPS by employing MIPS and Spherical Technology. They are comfortable, with high breathability and soft EPS padding.
There are, however, some downsides to Giro helmets, the biggest one being price.
Overall, Giro helmets promise head protection. I have listed some of the best Giro helmets available on amazon.
Relevant: