Imagine shopping for a helmet, and you notice a yellow liner inside with a yellow dot on the outside on some helmets, which singularizes MIPS helmets. You, however, look at the price tag and notice the price is higher than that of ordinary helmets, so you wonder, are MIPS helmets worth it?
MIPS helmets are worth it. They increase helmet protection by about 10% by reducing rotational motion effects on the brain, unlike non-MIPS helmets, which only protect the skull from fracture.
You might wonder, 10%? Is that all? To understand how effective the 10% is, let us look at what MIPS actually is. Also, this article discusses factors that make MIPS helmets worth it in depth.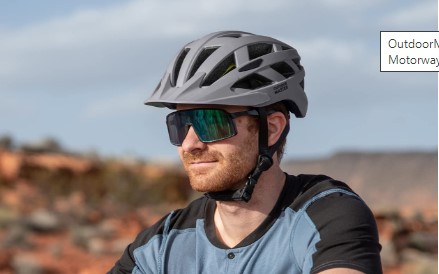 But first, are you in a rush? Take a look at some hand-picked MIPS helmets below.
6 Best MIPS Helmets On Amazon
MIPS Meaning
MIPS (Multi-Directional Impact Protection System) is a brain protection system that protects against rotational motion resulting from impact that may affect your brain tissues.
Let's see how MIPS works.
MIPS Technology – How Does It Work?
Hans von Hoist, a neurosurgeon, and Peter Halldin, a researcher at the KTH Royal Institute of Technology in Sweden, invented MIPS. They made a discovery that revealed that rotational force could impact the brain more negatively than linear force.
To explain how MIPS technology works, let us first discuss the brain. The head comprises three layers, from the skull to the brain. There's the skull, cerebrospinal fluid, then the brain.
The cerebrospinal fluid acts as a cushion, which absorbs shock from impact and protects the brain from coming into contact with the skull in case of a mechanical injury. It also protects from rotational motion by allowing the brain to slide a bit inside the head.
That is what MIPS mimics. Like the CSF, MIPS comprises a low friction layer between the head and helmet, reducing the rotational violence to your brain. How?
This slip-plane allows the helmet to rotate independently around the head by leaving a room of about 10-15mm, which helps absorb and redirect rotational energy away from your head.
It is hard to anticipate a vertical fall during a crash. In most cases, the crashes you are likely to encounter are at an angle, leading to the extent of rotation of both the head and helmet.
MIPS technology allows the helmet to rotate independently around the head while the head and brain are allowed to continue in a natural linear direction.
Now let's look at some of the benefits of MIPS helmet.
Why Are MIPS Helmets Worth It?
Some riders argue that MIPS makes helmets a bit uncomfortable as they are heavier than non-MIPS helmets. They base this argument on the addition of the low friction layer.
While that may have been true some years back, with the use of technology, MIPS helmets are becoming lighter and more comfortable. So, what makes MIPS helmets worth it?
All standard helmets have to be approved by the CPSC as safe. They ensure that the helmet can absorb shock and protect the head in case of a crash. Therefore, all CPSC-approved helmets are safe.
However, as an add-on feature, MIPS takes safety to a new level by protecting the head and your brain too!
By adding an extra layer to the helmet, MIPS reduces angled impact by imitating the brain's own protection system. So during a crash, the low-friction layer permits the helmet to rotate within the first two milliseconds it takes to suffer an injury to the brain.
Also, the soft EPS foam is in-molded to the polycarbonate outer shell of MIPS helmets. As a result, even after a crash occurs, the helmet remains intact.
One study shows that a MIPS helmet reduces rotational motion by 10% and is safer by the same percentage.
As I mentioned earlier, MIPS helmets are also comfortable. Though they employ a tough polycarbonate outer shell, the helmets are lightweight with a very soft EPS foam inside.
Even with the MIPS technology in place, MIPS helmets are adequately ventilated. The wide ventilation gaps all-round the helmet are efficiently constructed without compromising the helmet's integrity and ability to protect you.
MIPS helmets are Virginia Tech Safety Rating System certified and are available across various bike helmet brands. I will discuss a few of those next.
Here are the top helmet brands with MIPS technology: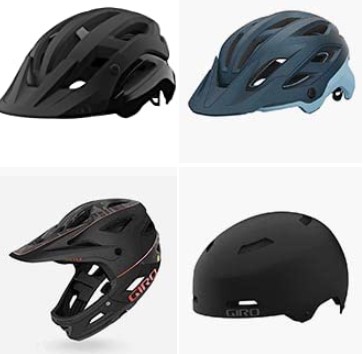 Giro MIPS Helmet
Giro is a subsidiary of Vista Outdoor. This company has come a long way since its founding in 1985 by Jim Gentes. Over the years, they have improved their helmets' performance, quality, weight, comfort, and style.
Giro employs two brain protection systems; MIPS and Spherical. Spherical technology is a MIPS-powered BPS that advances head protection. It uses a ball-on-socket design to redirect force away from your brain in the event of an impact.
Giro MIPS helmets use EPS and EPP materials to manage high- and low-speed impacts.
With Giro helmets, you do not rely on the MIPS technology alone to protect you. Giro uses a touch polycarbonate outer shell during helmet construction, which is very strong and does not break easily.
While the outer shell absorbs the initial shock, the soft EPS padding in-molded with the shell absorbs all the excess shock, and at the same time, the helmet stays intact.
Giro, however, tends to suit people with round heads.
When wanting a road cycling helmet, the cards are stacked with the Giro Agilis MIPS Road Cycling Helmet (Check on Amazon). For its mountain biking counterpart, I recommend the Giro Switchblade MIPS Mountain Cycling Helmet (View on Amazon).
These helmets are comfortable and stylish, with wide ventilation gaps, hence breathable.
Bell MIPS Helmet
Bell MIPS helmets are made by Bell Sport, whose parent company is Vista Outdoor, just like Giro. It's no wonder they use the same construction design. These helmets use a slip-plane design to protect against rotational motion.
The polycarbonate outer shell and EPS foam lining are in-molded for maximum vibration absorption from impact.
The outer shell comes from lightweight but tough materials. While it helps minimize force from direct impact, the EPS foam absorbs the excess vibration, protecting your head.
Bell MIPS helmets are Consumer Rating and Assessment of Safety Helmet Authority(CRASH) certified, guaranteeing their safety.
However, Bell's helmets suit people with oval or oblong-shaped heads.
The best Bell MIPS road cycling and MTB helmets are Bell Z20 MIPS Road Bike Helmet and Bell Super Air R MIPS Mountain Bike Helmet (Check on Amazon), respectively.
Smith Optics MIPS Helmet
Smith Optics was founded in 1965 and is based in Portland, OR. Their MIPS technology helps protect from both direct and rotational impact.
Smith Optic MIPS helmets are both CPSC and CE EN 1078 certified.
A Smith Optics MIPS, such as Smith Optics Persist MIPS Road Cycling Helmet (Check on Amazon), is installed with a super-comfort lining and lightweight single-layer webbing.
Smith Optics uses in-mold construction, which makes them lightweight. They have wide ventilation gaps, hence breathable.
Another fine example is the Smith Optics Convoy MIPS Mountain Cycling Helmet (Check on Amazon) for mountain biking. This helmet uses the VaporFit system with a dial in the back to ensure it fits snugly around the skull. Therefore, when an accident occurs, this helmet protects you without coming off.
MIPS technology accompanies this fit system to protect against rotational forces, making it safe.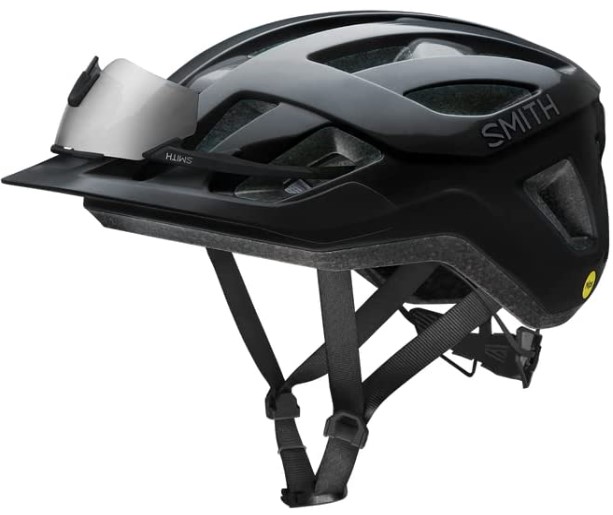 FAQs
1. Are MIPS Helmets Safer?
Yes. MIPS helmets offer 10% more protection compared to non-MIPS helmets. This brain protection system helps reduce violence to the brain during angled impacts. The rest of the percentage is covered by the polycarbonate outer shell and EPS foam lining.
2. Are MIPS Helmets Better?
This comes down to what kind of protection you need. There are a few brain protection systems, and they all offer different kinds of brain protection.
MIPS offers comprehensive protection against brain injury as it helps reduce energy transmitted to the brain during impact. So, when it comes to protection against rotational motion, MIPS helmets are better than non-MIPS helmets.
3. Is MIPS Helmet Necessary?
Accidents are inevitable, regardless of your type of riding. By using a MIPS helmet, you are guaranteed 10% more protection. Though it seems like only a tiny percentage, MIPS protects you against rotational motion, which may impact your brain by causing its tissues to stretch and strain.
MIPS helmet equals extra safety.
4. Do All Giro Helmets Have MIPS?
Though not all Giro helmets have MIPS, most employ this brain protection system. They also use Spherical Technology, which MIPS also powers. Giro believes MIPS helmets are the safest option, offering brain protection without compromising style, comfort, and ventilation.
To sum up, are MIPS helmets worth it?
As we have established in this article, MIPS helmets are, without a doubt, worth it. They are not 100% safe; in fact, no helmet is. However, their slip-plane technology reduces rotational motion by 10%, which is a big deal regarding brain protection.
So, next time you go helmet shopping, consider getting a MIPS helmet for maximum protection.
Relevant Posts: