Mongoose has enjoyed over three decades since it entered the market. The brand makes many bikes, including BMX, MTB, urban, and kid's bikes. But are Mongoose bikes good?
Mongoose bikes are a decent choice for beginners and intermediate riders. Their bikes are affordable, sturdily built, beginner friendly, come in a wide range, and the best part is that they have a limited lifetime warranty.
You can use your Mongoose bike to travel around the neighborhood or take smooth leisure rides. You can also commute with them from and to work or school or ride on the rough terrains with their Mongoose BMX or MTB.
However, though Mongoose bikes are good options for beginners, they also have their fair share of concerns. For example, pro riders find them unsuitable as they have to upgrade some parts like drivetrains, brakes, and gears which soars the price.
This guide will expound more on the good and bad of Mongoose bikes. Also, we will look at the brand bike range and give out thoroughly searched recommendations on each category.
Here we go! But first, let's look at Mongoose's brand history.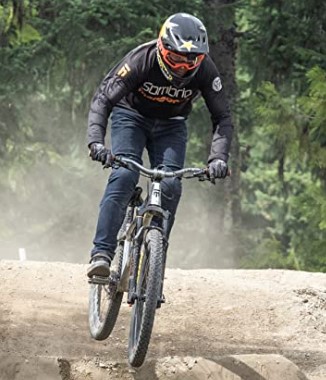 Mongoose Brief Brand History
Mongoose, a renowned bike brand, has been manufacturing bikes since 1974. The founder Skip Hess started the company by manufacturing BMX bikes in Simi Valley, California.
In a year, the company grew dramatically, from being a home-based company to a local business, by hiring 80 employees.
1977 saw the unveiling of MotoMag II, and this came as a blessing as it became popularly known throughout America. Within a few years, Mongoose was the symbol in sports tournaments, exclusively in BMX racing.
Later, the company diversified its manufacturing to make a wide range of bikes, including mountain, fat tire, racing, and kid's bikes.
In 1978, Mongoose stretched its wings to Europe. That was achievable by manufacturing multiple BMX series that satisfied most customers.
In 1985, the company exchanged hands, and American Group bought it. After some years, Dorel industries, a Canadian-based company known to own other bike brands like Pacific Cycle, Connadale, and Schwinn, bought it.
Are Mongoose Bikes Good?
The Good
Below are some of the reasons that make Mongoose a good bike brand:
1. Budget Friendly
When wanting to buy a bike when on a budget, your bike to go to is an affordable bike. Mongoose gives you this privilege and many more. You will find mongoose bikes reasonably priced to cater to every rider's needs.
So, if you are cautious about price, you can find a mongoose bike at every price point. Expect to spend $100 – $ 500 on low-end options.
On the other hand, Mongoose also has high-end options. If budget is not a significant concern, you can get a high-end Mongoose bike in the $1,000 – $ 1,500 range.
2. Sturdily Built
One question most buyers ask when buying a new bike is whether the bike is reliable and durable. Well, Mongoose answers this question with their bikes.
The wheels and frame are durable and sturdily built in terms of their build quality (especially their BMX and Mountain bike models). So, you can expect your bike to withstand the test of time.
Remember though, if you are looking for a solid bike, it goes without saying that you are likely to add a few dollars to get a quality one.
3. Beginner Friendly
Most Mongoose cycles come in designs that suit beginners and mid-level riders. If you are trying out or buying one for your kid, you can't go wrong with a Mongoose bike.
For example, their mountain and BMX models are easy to ride and ideal for entry-level cyclists and kids of all ages.
4. Wide Bike Range
As we will discuss later, Mongoose has a wide range of bikes. You can be sure to get your ideal option. Not only do they have unisex choices, but they also have kids' bikes.
Some of the range you can get includes road bikes, mountain bikes, BMX bikes, urban bikes, and of course, kids bikes.
5. Limited Lifetime Warranty
Mongoose issues warranty on their bikes. These warranties cover frames and components from workmanship defects. But you should ensure to check the warranty coverage before buying.
For example, it's essential to consider a Mongoose bike with a one-year warranty on components and workmanship defects and five years or more on the frame.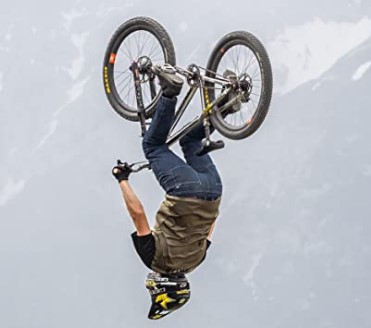 The Bad
Well, everything with a bright side also shares a fair share of concerns, and Mongoose is no different. Though they are solid bikes, if you are a pro rider, you may need to upgrade some parts like the drivetrains, gears, and brakes, which adds cost, especially if you are tight on budget.
Another concern is that Mongoose sells unisex bikes. Well, this limits selecting a men's or women's specific bike. It can be acne on the back, especially if you are a woman who likes step-thru designs.
Mongoose Bike Range
As mentioned earlier, Mongoose makes different types of bikes, including BMX, mountain, urban, and kids. Let's discuss each category below:
1. Mongoose BMX Bikes
Mongoose is popularly known for its BMX bikes. Currently, it boasts 24 BMX models that suit different riders. Two of its reputable models are BMX race bikes and BMX freestyle bikes.
These two bikes come with sturdy frames that help them endure even more challenging terrains. Even to the rider's advantage, Mongoose equips its BMX models with a braking system that is efficient and responsive when you want to make a quick stoppage.
While its race BMX option fits beginners and intermediate users, the freestyle model leans more on the pro riders.
One freestyle BMX that keeps you psyched for taking more ground is the Mongoose Legion Freestyle BMX Bike (View on Amazon). This BMX bike comes with 20-inch wheels suitable for big kids and shorter adults within 52 – 60 inches tall.
2. Mongoose Mountain Bike Category
A mountain bike comes in handy if you aim to ride uphill or on rough grounds. It gives you comfort and safety when riding on rugged terrains. Mongoose sells fantastic mountain bikes that are also reasonably priced.
They are solid and rigid to transverse through challenging terrains effortlessly.
That said, there is a wide range of Mongoose mountain bikes. The five known Mongoose mountain bikes include Downhill, Cross country, Dirt jump, Fat tire, and Trail mountain bikes.
These Mongoose mountain bikes come with shock-resistant tires, front and rear disc brakes, and sturdy frames.
One option in the Mongoose fat tire category you can go right with is the Mongoose Dolomite Fat Tire Mountain Bike (View on Amazon). This 26-inch mountain bike comfortably fits 64 – 72 inches tall riders. The fat tires cover more ground and are thus comfortable and safe to ride.
3. Mongoose Urban Bikes Category
What if you want a Mongoose bike for daily commuting to work or school or an option to cruise around the neighborhood? Then a Mongoose urban bike should be your priority.
Mongoose urban bikes are specifically for short riders. However, note that these urban bikes are not robust like their mountain bikes or BMX counterparts, so they do well on paved roads.
Mongoose makes two types of urban bikes, namely the Cargo and Adventure types. While the cargo type suits individuals who like carrying their goodies on the go, the adventure options rekindle your adventurous passion as you can take a ride in the neighborhood.
4. Mongoose Kids Bike Category
As we mentioned, Mongoose targets riders of all ages. The brand is known for making kid's bikes of different kinds. Be it balance bikes, fat tires, mountain bikes, or BMX bikes for kids, Mongoose makes them all.
You will find these bikes in varying wheel sizes starting from 16 – 24 inches to fit kids of different heights and ages. What if your kid likes taking on rough terrains? Then you can get them a mountain bike or Mongoose BMX bike.
One such bike is the Mongoose Switchback Kids Mountain Bike (View on Amazon). This kid's bike comes with 8 speeds for more effortless shifting of gears, and a front suspension to absorb bumps and potholes.
Its' available in 20-inch (for 4-5ft riders) and 24 inch (for 5-6ft riders).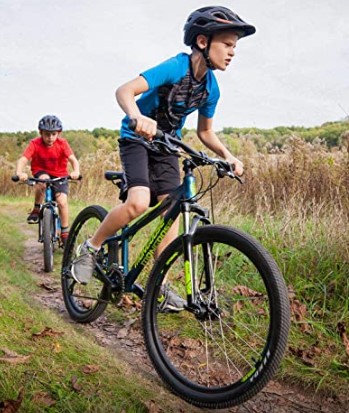 People Also Ask
1. Is Mongoose A Good Bike Brand?
For over three decades, Mongoose has been known for producing entry-level and mid-level bikes. Most beginners and mid-level cyclists find Mongoose a reputable brand, not to mention their affordability.
However, pro riders can say otherwise about Mongoose bikes. That is because they need to upgrade parts like the brakes, drivetrains, and gears, which increases the price.
2. Is Mongoose Better Than Schwinn?
Dorel Industries umbrella the two bike brands. So, since they share the same owner, the quality of their bikes is no different. However, there is a slight advantage on Mongoose bikes, given that their components are good quality compared to Schwinn.
On the other hand, Schwinn makes lighter bikes a little bit cheaper and wins in the broader bike range than Mongoose.
3. Are Mongoose Bikes Expensive?
The straight answer is NO! Mongoose bikes are budget bikes. The determinant of their price is, however, the bike size and style.
You can expect to spend $100 – $500 when on budget and $1,000 – $1,500 for high-end Mongoose bikes.
4. Are Mongoose Bikes Good Quality?
The answer to this depends on the level of the cyclist. You'll find these bikes good for you if you are a beginner or mid-level cyclist. They come with a solidly built frame and durable wheels.
However, pro cyclists may need to change and upgrade some parts before making a ride.
In conclusion, are Mongoose bikes good?
Mongoose bikes are suitable for entry-level and mid-level cyclists. These bikes are cost-effective and affordable to riders who are tight on budget.
They also come with solidly built frames, durable wheels, a wide range of options, and a limited lifetime warranty on both components and frames. In short, they are a decent buy!
Also Read: