Diamondback has produced outstanding products in the past. And you probably know a few riders who started their BMX biking journey on a Diamondback. History aside, though, are Diamondback bikes good – still?
Diamondback has a reputation for manufacturing bikes with durable and high-quality components. Their frames are especially renowned for their durability and lifetime warranty. And with their usage of unique technologies, you're getting a good deal when you buy a Diamondback.
Now that it's clear Diamondback bikes possess quality, keeping up tabs with a brief history of the company won't hurt. Right?
In a rush? Here's our list of the best Diamondback bikes depending on the category.
5 Best Diamondback Bikes
Diamondback Haanjo Tero Bike – Best Diamondback Men's Road bike
Diamondback Arden 5 Carbon – Best Diamondback Women's Road bike
The Diamondback Release Mountain Bike – Best Diamondback Full-suspension mountain bike
Diamondback Sync'r – Best Diamondback Hardtail Mountain Bike
Diamondback Nitrous BMX bike: Best Diamondback BMX Bike
Brand History
Diamondback bicycles' lustrous history as a BMX brand starts in 1977. It was owned by Western State Imports and sold under the Centurion Bicycle brand.
In 1999, Derby Cycle Corporation bought it, a company that owned another famous American bicycle brand – Raleigh. In August 2019, Diamondback was sold to Regent, L.P. – its current owners. Their headquarters are in Kent, Washington, USA.
Why Are Diamondback Bikes Good?
Here are the reasons Diamondback bikes are good:
1. Pioneering Unique Technologies
Diamondback introduced the gusset – a piece of metal welded to the front of the BMX bike frame between the top tube and the down tube. This piece of metal played a crucial role in improving frame strength.
Diamondback also introduced Level Link suspension for their mountain bike brands. This type of suspension greatly improves a rider's climbing experience. Recently, they introduced the Aero Core concept for their Andean Triathlon bike – the world's fastest triathlon bike.
You can rest assured that there's always something cooking over at Diamondback H.Q. that's groundbreaking, new, and fresh.
2. Durable Frame
The frame is a vital component of a bike's structure as it plays a pivotal role in determining the strength and durability of the bicycle.
Diamondback frames offer all these capabilities. According to Diamondback.com, their bike frames can handle weights of up to 300 pounds!
3. Friendly Warranties and Return Policies
Diamondback's return policies are clear. Their website has set criteria for items that qualify for returns. For instance, returns apply for products purchased within 30 days.
They also offer directions on how to package the bikes for returns and time frames for completion of action or response from their end.
Diamondback offers lifetime warranties for rigid bike frames, five years for full-suspension frames, and one year for components. All these speak volumes about the quality of their products.
For those that purchase Diamondback products through dealers, their warranties are covered by those specific third-party suppliers, merchants, or manufacturers.
4. High-Quality Components
Diamondback manufactures frame sets and gets the rest of the components from third-party companies like Shimano and SRAM. Both of these brand names spell quality.
It is no wonder that Shimano produces 50% of worldwide bike components and 70% of global bike gears and brakes.
5. Easily Available Spare Parts
Diamondback gets its components from third-party suppliers whose components are compatible with most bikes. That means parts are widely available globally.
Diamondback Bikes Drawbacks
Here are the downsides of Diamondback:
· Diamondback Bikes Are Heavier
Many a rider never fails to mention that Diamondback bikes pack more weight. This extra weight could result from the material used to manufacture the specific bike type.
The culprit could also be the increased tire weight due to puncture-resistant material on the treads or generally heavier rims that help handle extra rider weight.
· Diamondback Bikes Are Considered Expensive
As mentioned earlier, third-party companies such as Shimano supply components to Diamondback. And while it's true that they (Shimano) produce parts for a wide range of bike types, their main target is the high-end market.
Hence, a manufacturer that uses Shimano components will most likely charge more for their complete bikes.
Diamondback Bikes Review
Diamondback has grown its portfolio from just BMX bikes to a complete service brand. That means that they make bikes for everybody – mountain bikes, road and gravel bikes, kids' bikes, and e-bikes.
How good are diamondback bikes? Follow along as we dig deeper into each of the bike categories.
Are Diamondback BMX Bikes Good?
Over the years, Diamondback has produced great BMX bikes such as the Harry Leary Turbo, Super viper, Diamondback Grind, and Diamondback Session Pro.
All these BMX bikes have a reputation for performance, strength, and durability.
Sadly, Diamondback no longer produces BMX bikes. A quick visit to their website shows the BMX category conspicuously missing.
However, we're sure you've seen several Diamondback BMX bikes online. So, where do they come from? Well, some are old stock.
However, most are BMX bikes meant for kids and are available on Diamondback's website, Amazon, and other major online retail stores. One such BMX bike is the Diamondback Nitrous BMX Bike.
This bike has everything your kid aged 8-13 needs: a high tensile steel frameset capable of handling abuse and knobby 20-inch tires for the much-needed grip.
As a BMX bike, it comes with a single-speed drive train that offers simplicity and versatility for the rider. It also has an easy-pull lever for the brakes to help your young boy or girl come to a crisp stop.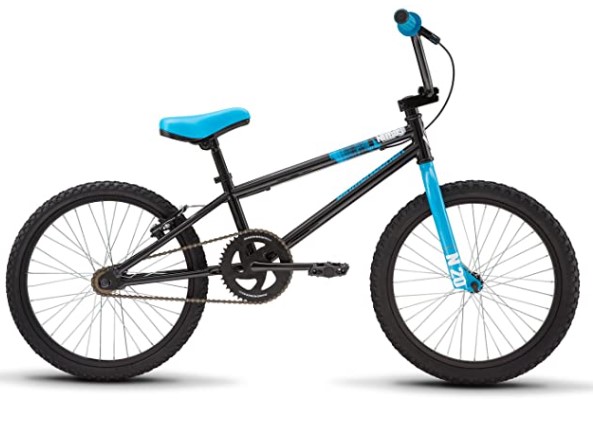 Are Diamondback Road Bikes Good?
Diamondback road bikes are best known for speed, comfort, and versatility. The most prominent model is the Haanjo Tero All-Terrain Bike.
This bike's build uses Diamondback's Endurance Geometry. Its all-purpose and wide Kenda Flintridge tires provide all the grip you need to ride on gravel or smoothly paved roads. It, therefore, guarantees you a comfortable ride all day long.
And to bring you to a safe stop no matter the weather conditions, the Haanjo Tero comes complete with Tektro mechanical disc brakes.
Diamondback also has endurance bikes specifically meant for female riders. One such bike is the Diamondback Arden 5 Carbon.
As the name suggests, this hand-built bike has a carbon frame and forks, thus lightweight. Its tires are wider than the usual skinny road bike tire design to provide comfort while you ride – be it a laid-back or a more spirited ride.
Getting yourself a Diamondback road and gravel bike will add more fun and memories to your cycling experience.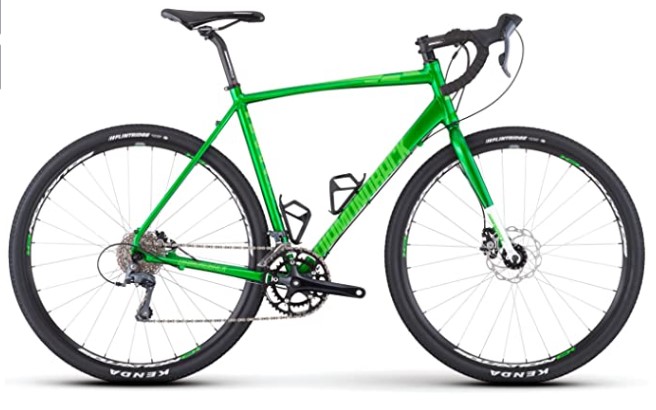 Are Diamondback E-Bikes Good?
E-bikes have electric motors powered by integrated batteries to replace conventional pedaling when needed. You can still ride an e-Bike even when the power is out without destroying the motor.
There are four models available for Diamondback e-Bikes:
Union 1 – Entry-level e-Bike
Union 2 – Premium e-Bike
Current – Gravel e-Bike
Response – Commuter Hybrid/ Hardtail eMTB
Noteworthy is that all four bikes are Class 3 e-Bikes capable of hitting speeds of up to 28 miles an hour.
Diamondback Union 1 and Union 2 come complete with a Bosch Performance Line Speed motor driven by an integrated Powertube battery.
These bikes come in three different frame sizes to accommodate riders of various heights – from 5'7″ to 6'4″. They also have integrated racks (maximum 10kg limit) and fenders to let you handle your office commute and city runs with ease.
However, there are a few differences between these bikes.
The first difference is the battery capacity. The Diamondback Union 1 has a 400W Powertube battery, while Union 2 has a 500W Powertube battery.
The second difference is the braking system brands. Union 1 has Tektro 160mm hydraulic disc brakes, and Union 2 has the Shimano 180mm hydraulic disc brakes.
And finally, the costs. Union 2 currently goes for USD 4,100 while Union 1 is six hundred dollars cheaper at USD 3,500.
True, the Diamondback e-Bikes seem to be on the expensive side. However, after riding any of the four bikes mentioned, we're sure you'll agree they're decent value for their price.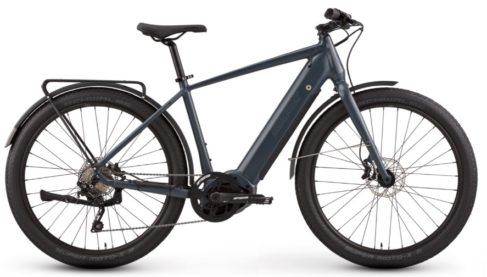 Are Diamondback Mountain Bikes Good?
Diamondback has you covered whether you prefer a full-suspension mountain bike or a hardtail.
With its Level-Link suspension and 29-inch wheel diameter, the Diamondback Release Mountain bike guarantees you a smoother ride and improved control.
Its top-of-the-line hardtail counterparts, such as the Diamondback Sync'r, promise to enable you to handle steep climbs and rough terrains.
Get yourself this beast and watch it unleash its mountain bike capabilities as it devours the steepest climbs possible.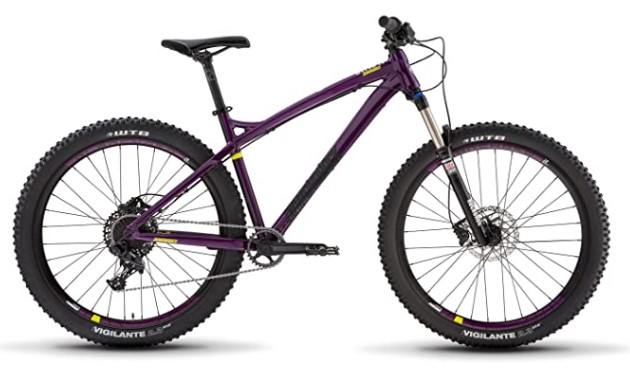 People Also Ask
1. Is Diamondback Bikes a Good Brand
Diamondback Bikes enjoys a longstanding reputation for designing, making, and selling some of the finest bikes you can ever ride. Though they also make entry bikes, most of their bikes are high-end, professional-grade. So, yes, Diamondback is a good bicycle brand.
2. Why Are Diamondback Bikes So Expensive?
Diamondback bikes are mainly expensive because of their high-quality specs and frames. These bikes also employ advanced technologies that enable them to beat most competitors. Moreover, Diamondback makes its bikes in a small volume, making them less affordable to most buyers.
3. Does Diamondback Still Make BMX Bikes?
Diamondback streamlined its BMX bike productions in 2014. They no longer make complete BMX bikes. This streamlining action is in tandem with what most manufacturers do these days – they only build the frames. The rest of the components come from third-party suppliers such as Shimano, SRAM, Fizik, and DT Swiss.
4. Are Diamondback Bikes Made in China?
Kinesis Industries, a Taiwan-based company, makes Diamondback bicycles. Their main factory is in China.
5. How Much Does a Diamondback Bike Cost?
Presently, one can acquire a Diamondback mountain bike for kids for less than USD 500. The cost of Diamondback road and gravel bikes and mountain bikes start from USD 1,000 to USD 6,100. Diamondback e-Bikes price range from USD 3,500 to USD 4,100.
In Conclusion – Are Diamondback Bikes Good?
"Diamondback considers themselves a startup every day." – articulates Steve Westover, the Marketing Director at Diamondback. With such an outlook, one can rest assured that Diamondback will always try new things to help the rider enjoy their cycling experience.
Relevant: